A Message About The State Fair
In doing what is right for Texas, the State Fair announced with a heavy heart that the State Fair of Texas
will not open for the 2020 season
. They believe the spirit of the Lone Star state lies in every Texan's ability to care and look out for their neighbor and it is with this in mind, they have decided to keep their guests, staff, and partners safe and healthy during these uncertain time.
In response to this news, the Texas Heritage Trails program will soon be posting on our upcoming virtual Destination Days! Click here for more info.
Until then, do not hesitate to contact your Trails team – we're here to help. The contact info can be found below.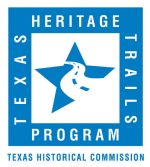 Heritage Trails Contact Info
If we can help in any way, do not hesitate to reach out to any of the Trail Regions found below: